A new adventure, in the changing but vibrant waters of the Nusa Penida Marine Protected Area, off the eastern coast of Bali.
In the Bali province, Mesophotic Coral Ecosystems offer cleaning opportunities to a wide range of species, notably to the emblematic Bumphead Sunfish, Mola alexandrini. M. alexandrini is the heaviest species of bony fish roaming our Oceans, but interestingly, little is known about its behaviour. 
In the eastern part of Bali, Bumphead Sunfish gather on the shallow coral reefs in specific areas, seeking interactions with cleaner fish to remove skin parasites. But how about deep-reef cleaning stations? Are they effective alternatives to the shallow, heavily-dived reefs? What are the differences between the two?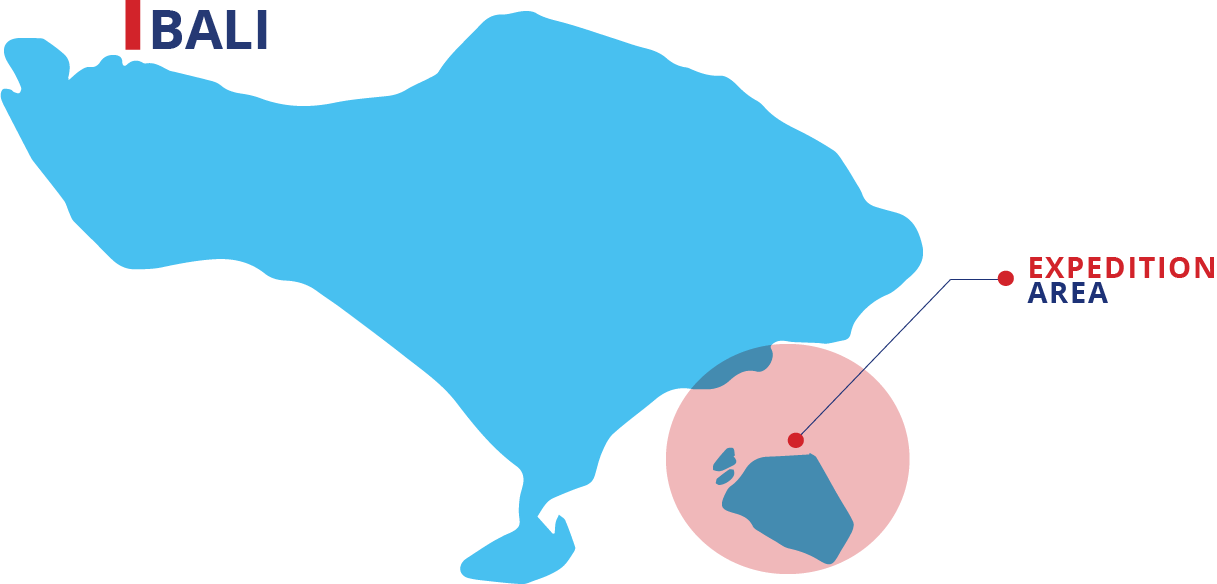 This project took place in October 2020 and was supported by Blancpain Ocean Commitment and Institut Français d'Indonésie. It was conducted in close collaboration with Universitas Udayana.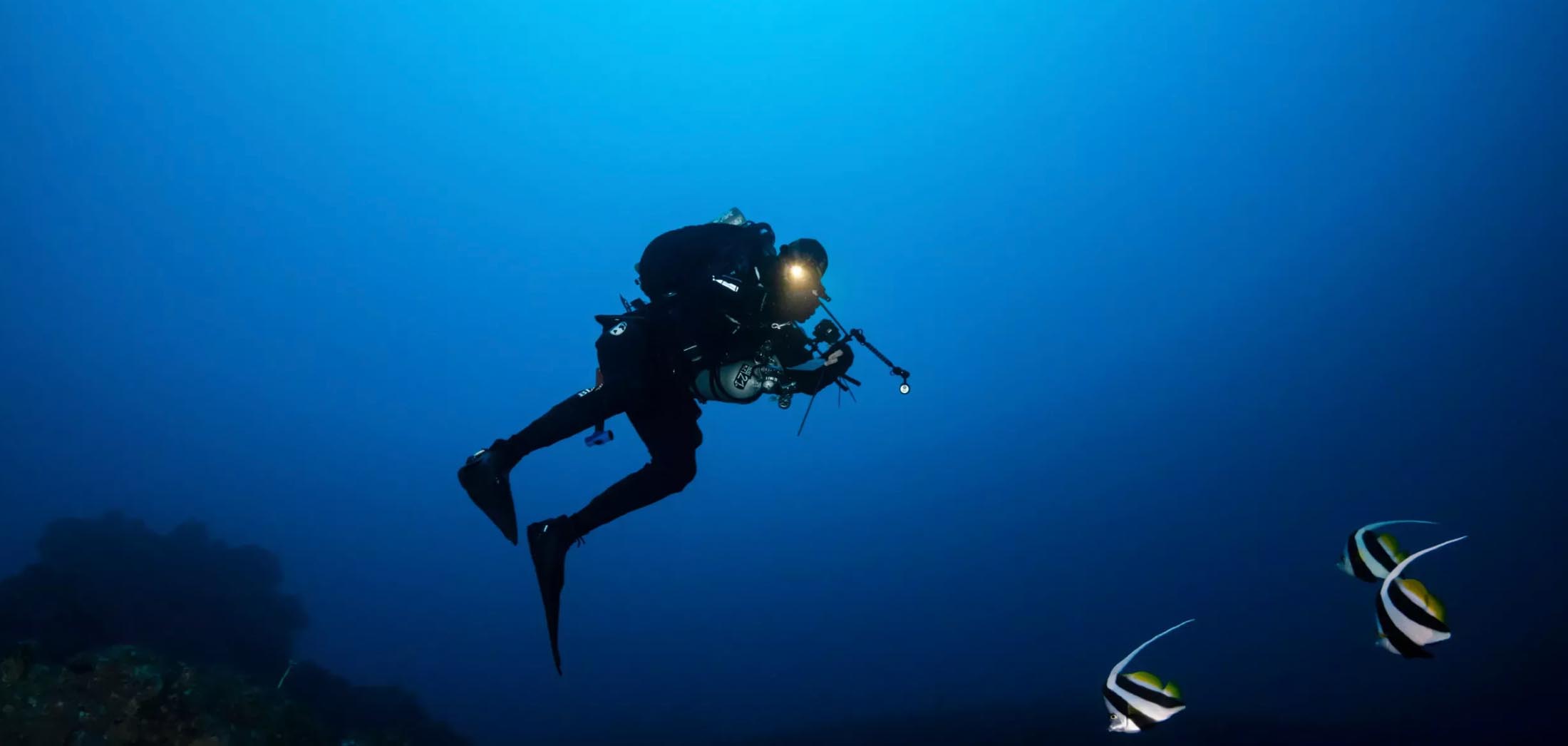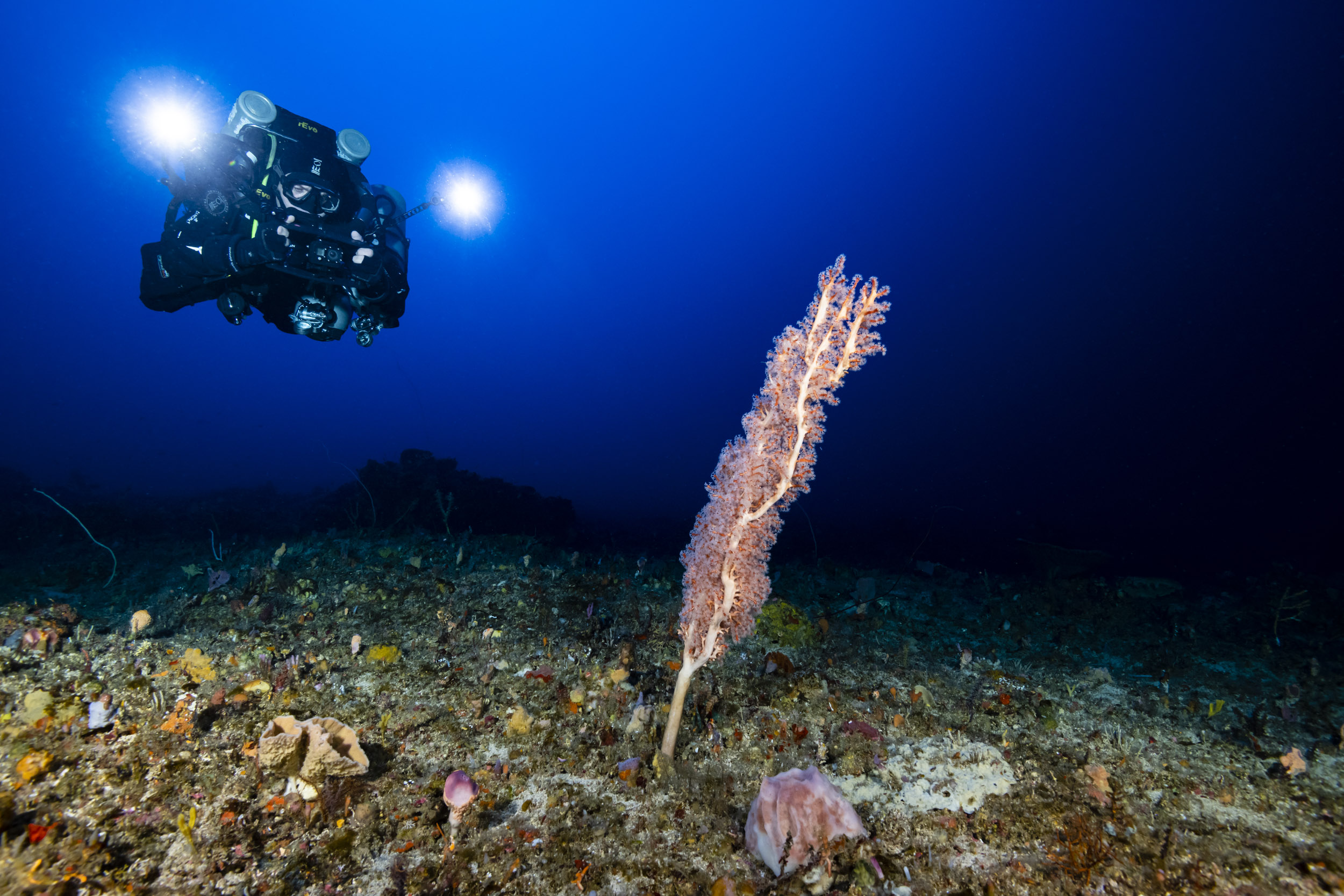 The team conducted the first intensive deep dives in the challenging waters of this part of Bali, documenting for the first time the unique underwater landscapes, new marine species and interesting behaviours at depths of up to 100+ metres.
Regarding the cleaning events, the main difference between shallow and deep reefs appears to be in the abundance and diversity of the cleaner fish species. Deeper cleaning areas (below 60 metres) seem only to host the Longfin bannerfish, Heniochus acuminatus, while shallower ones display up to five different cleaner-fish species.
Potentially new deep-dwelling species — unknown to science so far — have been photographed.