Our first scientific exploration project in Indonesia, diving the deep reefs off the north-eastern coast of Bali.
We were investigating the potential existence of deep cleaning stations, visited by emblematic fish species such as the Bumphead Sunfish, Mola alexandrini.
Besides documenting for the first time the general composition of MCEs in this part of Indonesia, one of the main questions we were exploring with this pilot project was whether deep "cleaning stations" exist or do large fish engage in cleaner-fish interactions at random along the reefs.
Answering this question could help improve future conservation efforts in the region.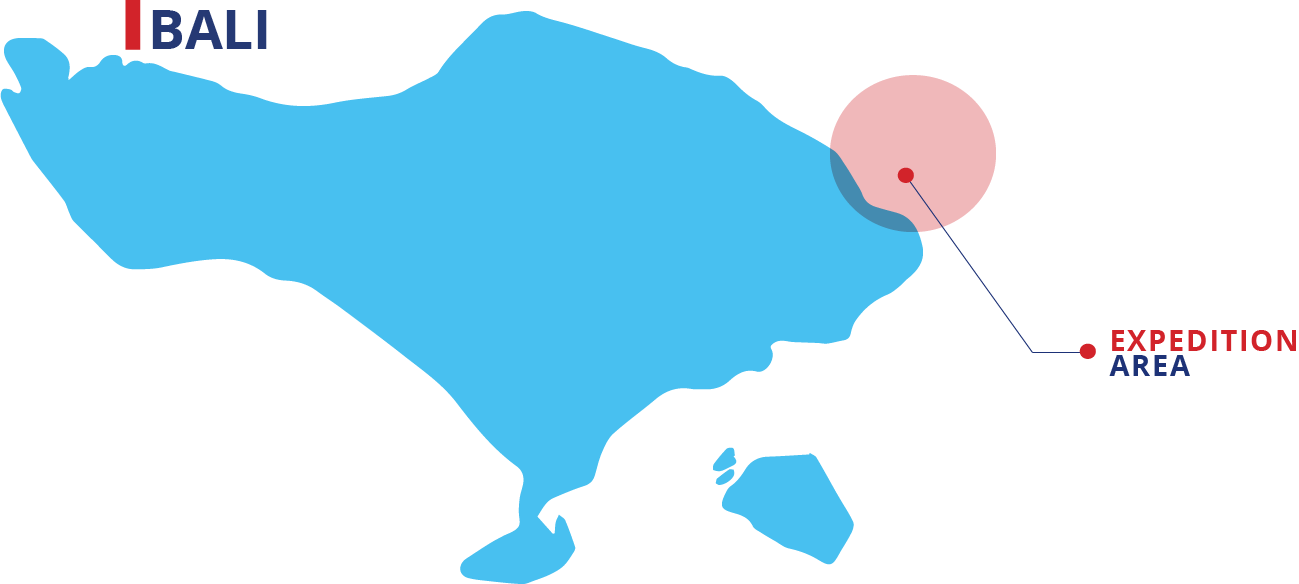 This project took place in 2019 and was supported by the National Geographic Society and Institut Français d'Indonésie. It was conducted in close collaboration with Universitas Udayana.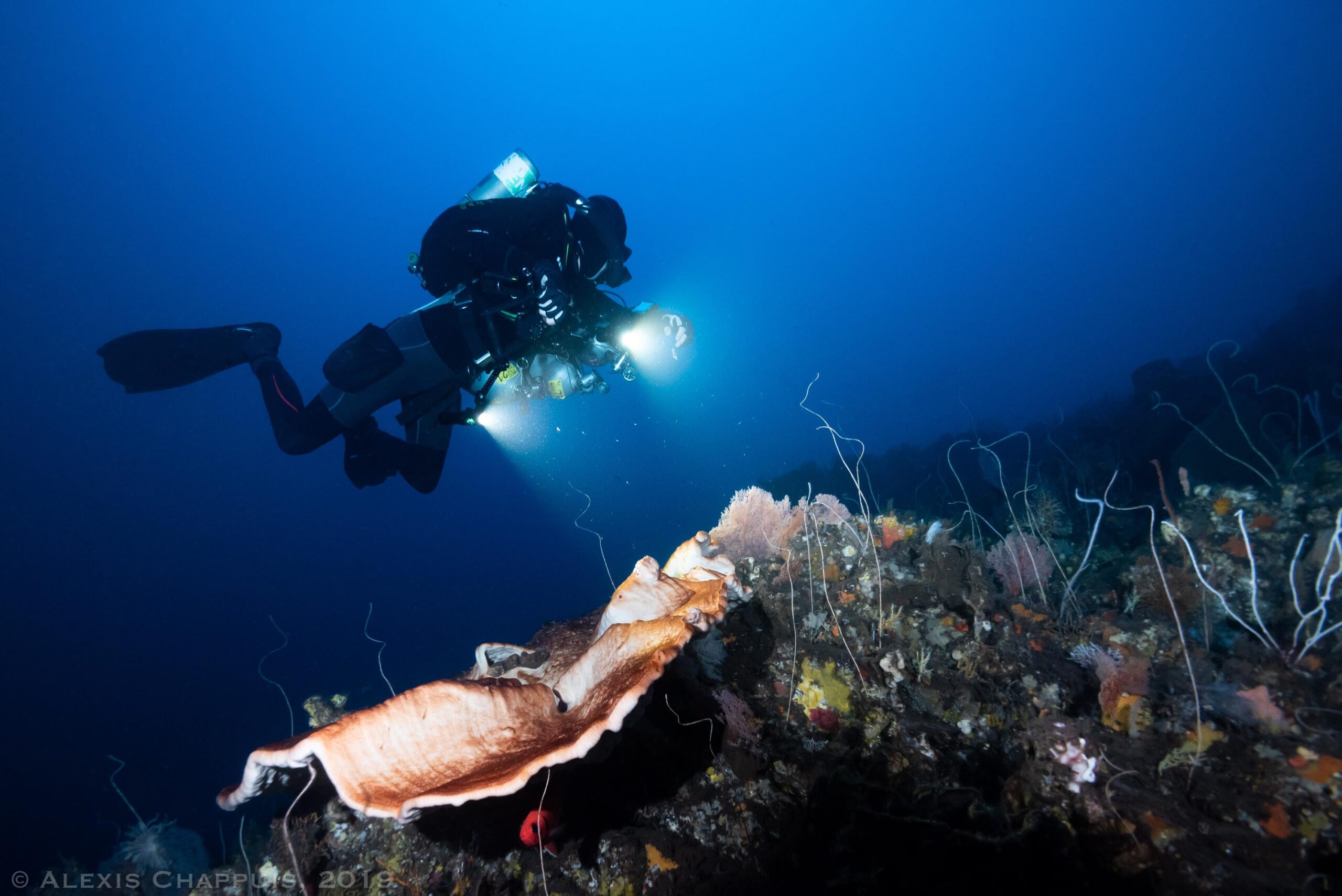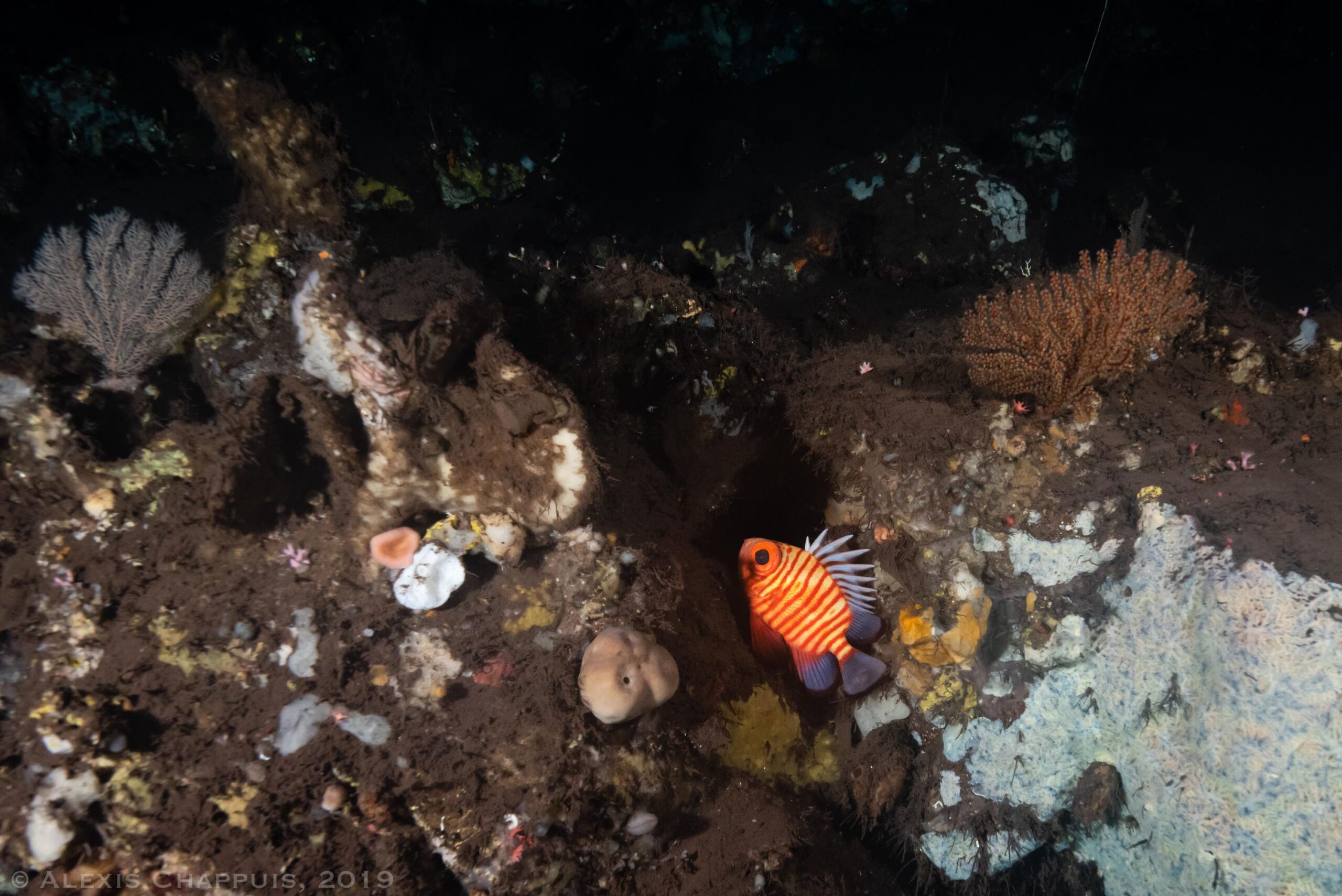 We had many unique encounters, from tiny critters to massive tunas roaming the depths. We ran into the stunning Redstripe Bigeye, Pristigenys meyeri. To our knowledge, it has never been observed in Bali waters or photographed in its natural habitat by divers, until now.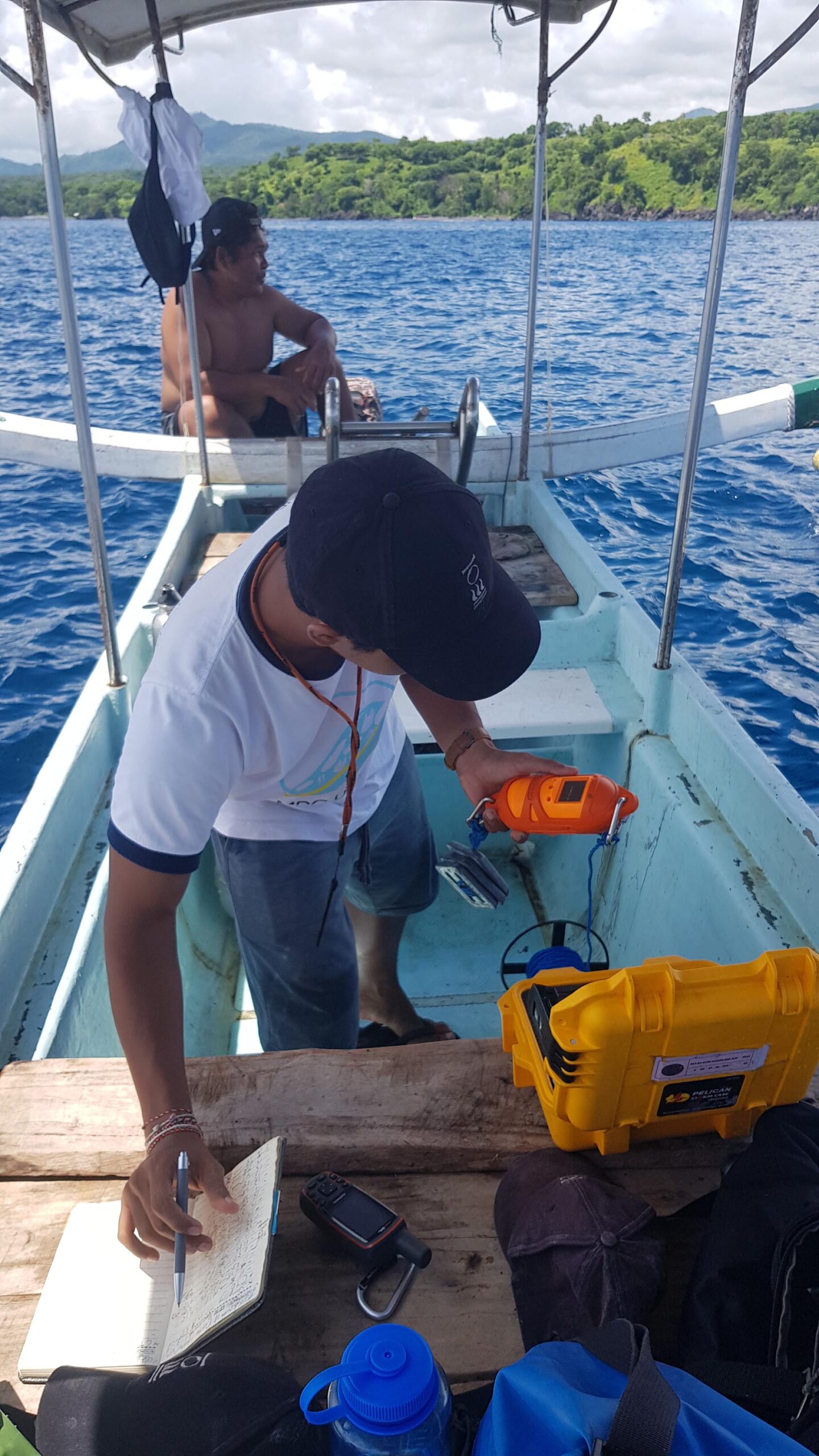 Physical oceanography was an important component of this expedition, as it allowed us to understand better the environmental aspects and variations of the studied area. It can help explain the observations — or lack of observations — made, as habitat composition and fish behaviours are closely linked to the physical parameters of the water column.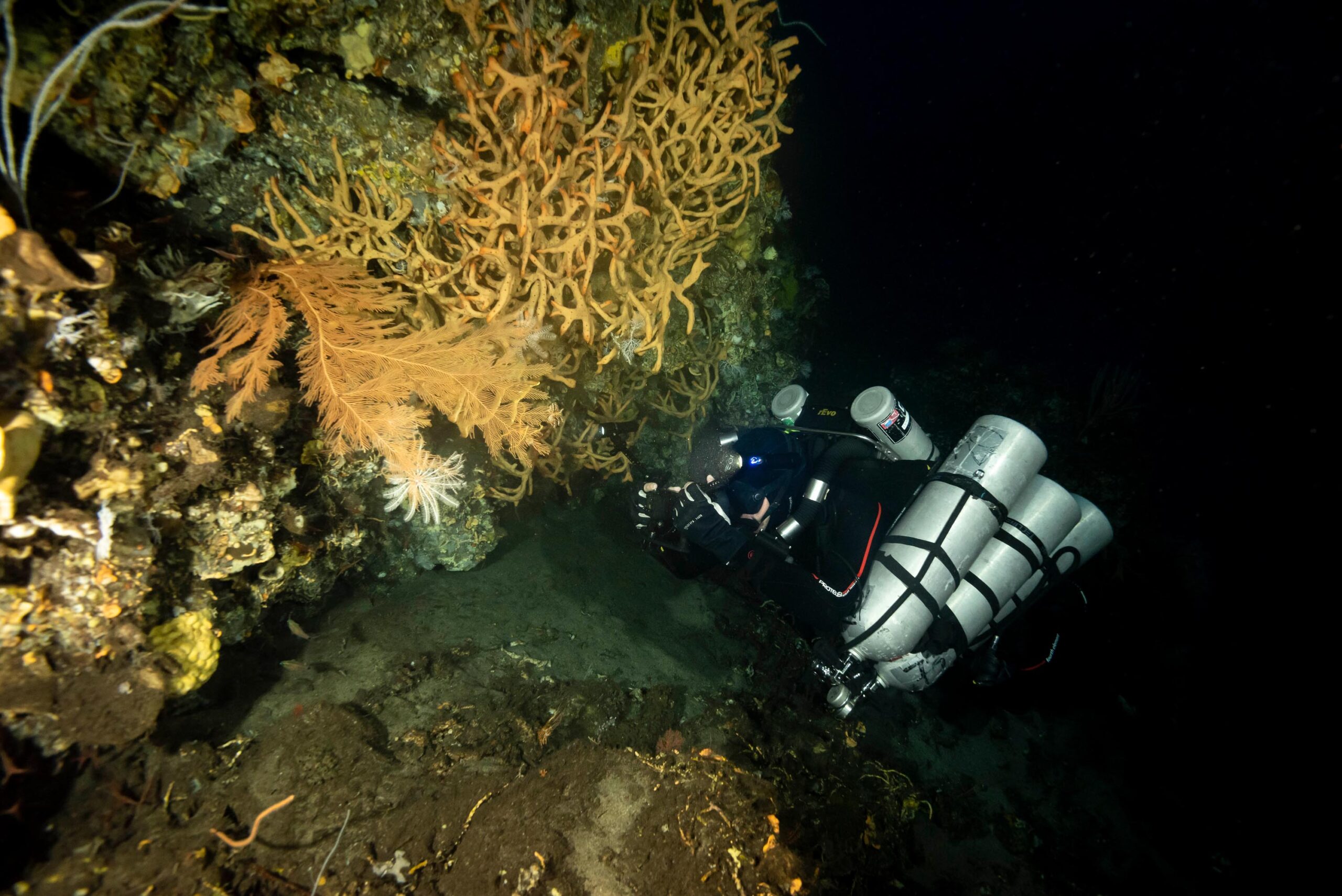 Regrettably, we also found plastic waste on the deeper part of the reef, highlighting that no ecosystem is sheltered from humans. Even the deeper & hardly-accessible habitats are impacted by our careless lifestyle.
In colder waters and low sunlight characterising those depths, it will take even longer for the plastic to degrade. It will remain here, impacting wildlife for centuries.
The core of this work relies on photos and videos brought back from the depths. Images can be used to raise public awareness OF the state and fate of our Oceans, trigger positive emotions and maybe initiate sustainable changes.
We can do a lot in our daily lives to reduce human pressure on natural ecosystems and wildlife.
CLEANING SESSION IN THE TWILIGHT ZONE I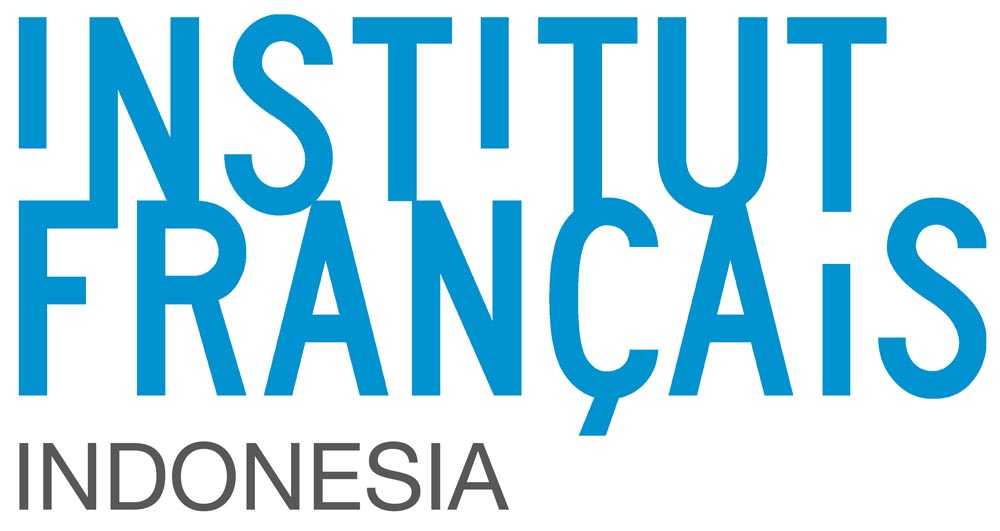 IN COLLABORATION WITH OUR SCIENTIFIC PARTNERS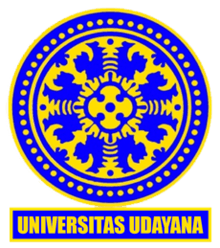 AND WITH SUPPORT FROM OUR TECHNICAL PARTNERS